| | |
| --- | --- |
| | The Words of the Orme Family |
Our Hyde Park speaking continues although with mounting opposition
Dennis and Doris Orme
July 30, 1970
Mitcham, Great Britain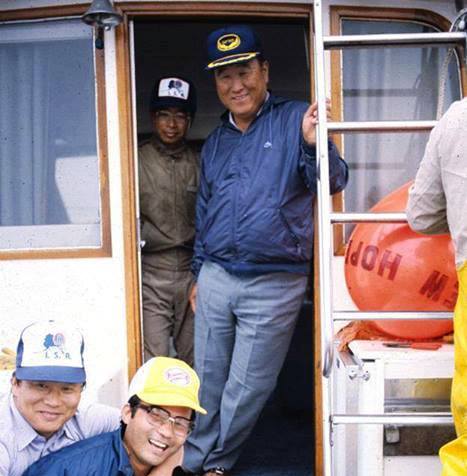 This month has undoubtedly been restoration month. Paint brushes, scrapers, carpentry, plastering and the usual sweeping, scrubbing and cleaning have occupied our time as we restore the main center. Such was the state of the building that is it only today the 30th that we can finally commission one room for the Father. Nevertheless it is a joy to see an old neglected building gradually come to life.
As a result our witnessing has suffered which is a pity although the centers at Mitcham and Worcester Park have maintained full witnessing programs. Our Hyde Park speaking: continues although with mounting opposition. Nevertheless it is a joy to see the leader's flag fluttering from the pole on our stand.
Our first baby from Yorkshire has moved is Leslie Snowden, and he has been managing a shop, previously he worked as a decorator of shop windows. Leslie in also our first Hyde Park baby. This month we have opened negotiations for a business premises and Leslie will be able to decorate the windows.
Our printing machine is set up in the garage which was an old horse stable. Several persons heard the conclusion but have not accepted fully. So our report consists really of a great deal of preparation work which we hope will stand in good stead in the future.
We all rejoiced over the birth of Kook Jin and the family went to see film Camelot which was about the original sin as a special treat.
May we all feel closer to Our True Parents and build a great family for Our Father.
Monsei, Monsei, Monsei, from British Family
In Our True Parents Name,
Dennis and Doris Orme