| | |
| --- | --- |
| | The Words of the Moore Family |
Alumni Reflection: UTS and High School Leadership
Richard Moore
October 2009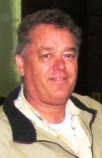 Richard Moore is a UTS graduate in the class of 1984.
First let me share a little about my life after the seminary. After spending a year with the New York City Tribune, three years in the southeast as a city leader, a year in Boston area, and two years in Korea, I found myself back in the US without a job and with our first baby on the way. I became an electrician and worked towards becoming a teacher. After a short stint as a Special Education teacher, I worked for ten years as an engineer. I finally became a science teacher with the Los Angeles Unified School District and have developed this career for the last nine years.
The seminary experience helped me understand philosophy and helped clear up the seemingly contradictory fields of science and religion. Plato tied them together for me in Dr. Eby's "Philosophical Foundations" class. Dr. McMahon's "Theories of Personality" class has given me insight ever since about looking into the motivations of others and the many levels of our personalities. Dean Stewart's "Models of Teaching" class showed me how to condense my ideas to one page in order to get the gist across. Dr. Young Oon Kim helped me connect evolution with creation. She told me to think of evolution as "continuing creation." This I could accept.
The practice of having to write papers for each class at UTS seemed a real chore, but it was a good preparation for what was to come. Most businesses and organizations need leaders, but they also need organizers, and being able to put your ideas down on paper in an organized way for others to follow is a great skill that not all everyone can gain.
The UTS experience also helps us gain an ethical perspective, connect to other positive people, and prepare to go out and help the world with a God-centered spirit and Father Moon as a role model. We should be eager to take on as much responsibility as we can because everything to which we connect also gets connected to our experiences and to our connection with Father.
With three children, Mark doing missionary work with the Special Task Force and Jonathan and Katia at home, I have made an effort to connect to my community. I became the chair of my school's science department, joined the school site council as the secretary, serve as the vice chair of our teachers union and am a national representative for our teachers union. I also have joined the neighborhood council in my city and serve as its secretary.
I have written a couple of papers on how students can apply for FAFSA in order to go to college, and I share them with my senior students every year. I'm also in the process of writing up a paper to propose a new design for our high schools. Recently, Jack Ashworth (UTS '84) and I made a movie while we were at a Flip Cam training workshop for teachers. Making this movie took writing and organizational skills, as well as technical ability and the willingness to adapt and innovate.