| | | | |
| --- | --- | --- | --- |
| | The Words of the Miller Family | | |

European Symposium and Middle East Peace Initiative
Tim Miller
November 17 - 22, 2005
Dan Panorama Hotel
Jerusalem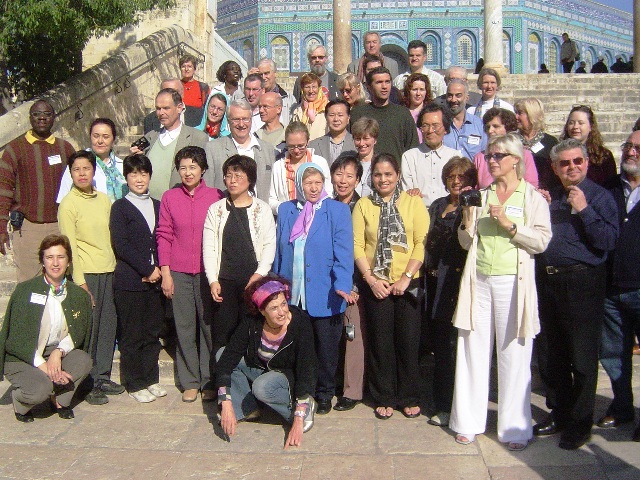 The more we come to Jerusalem for our European Symposia, the more we feel how exciting and appropriate this Holy Land venue is to engage in a multi-national, multi-racial and inter-religious dialogue for world peace. We can feel a momentum building as participants speak of the preciousness of their experiences and how they want to return with friends and colleagues in the near future.
The Symposia are such an amazing synthesis of elements that combine to create a vivid experience of sharing in the process and practice of peace making. We come to value each others spirituality through morning meditation from the great traditions. We ponder on innovative approaches to peace making and consider the values and spiritual principles, common to all the great traditions, without which we will be unable to make peace. We meet Ambassadors for Peace from within the Israeli and Palestinian communities who are working for peace as people offering hope to their own community and even their enemies. We build networks and lasting personal relationships that transcend race, religion, nationality and professional fields. We fact find, meet the people on the ground, see the peace projects and interact with the political leadership. We share in each others music and culture through professional performances and heartfelt personal offerings that enable us to bind together as one family under God.
This time we were 70 participants from 17 European nations, representing all races and seven religious traditions (Jewish, Muslim, Hindu, Sikh, Christian, Buddhist, Unificationist). We found ourselves in the company of 110 MEPI participants from the USA who met us on our arrival and joined with us for a very exciting Farewell Dinner. On the first two days we combined our Symposium content with visits to the Holocaust Memorial at Yad Vashem, the Wall at Abu Dies and the Via Dolorosa. At special invitation, we also managed a visit to the home of Sheik Bukhari right in the heart of Old Jerusalem and to Ecce Homo and its archeological sites.
Over the next three days we went up on the Temple Mount and prayed at the Western Wall, visited Bethlehem, met with local families for lunch, visited a project for Palestinian women, and went to Galilee.
In addition twenty of us found ourselves in the Knesset for a briefing from two Knesset members just a wall away from the preparations for Sharon's Press conference as he declared his intention to set up a new party and created a whirlwind in the Israeli political situation. Then on to Tel Aviv and a visit to the Yitzhak Rabin Center, still under construction, where we saw a moving video tribute to the assassinated Prime Minister and pondered the prospects for peace.
In addition to music from the world famous Yair Dalal and David D'Or, insights from local Ambassadors for Peace, moving comments from a member of the Bereaved Parents' Forum, and a spirit filled final Dinner, we also shared in the Inauguration of the Universal Peace Federation in Jerusalem. What an amazing time of profound experiences in the Holy City which must become the City of Peace!


Download entire page and pages related to it in ZIP format


Table of Contents


Information


Tparents Home