| | |
| --- | --- |
| | The Words of the Mickler Family |
Pentecost 2013: From Disciples to Apostles
Michael Mickler
January 26, 2013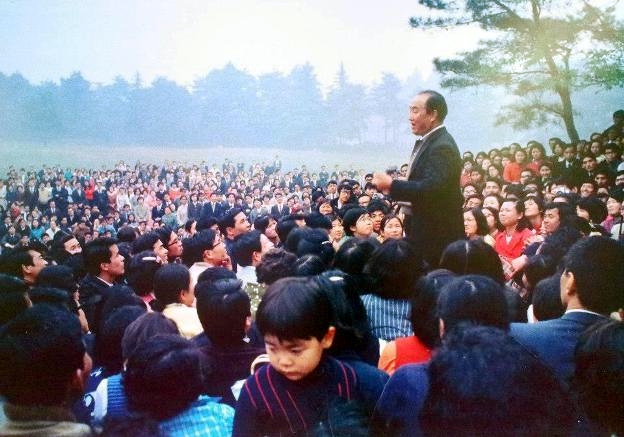 In March 1997, Rev. Joong Hyun Pak, then Continental Director of North America, delivered a speech in Chicago in which he made a distinction between disciples and apostles. He defined disciples as "volunteers who followed Jesus." According to Rev. Pak, "They always beseeched him, 'please help me.' Like children." After Jesus' death, they were like "orphans."
However, after the Pentecost experience, the disciples became apostles. In Rev. Pak's words, "They no longer dwelled in the realm of "me" -- "help me," "guide me," "care for me." They "became second Messiahs, second Christs. From this dramatic changeover they became true leaders!" They spread out into the world becoming "owners" and "parents". In short, "the 'Acts of the Apostles' began."
Rev. Pak's speech was intended to inspire members to meet astronomical blessing totals in 1997. He was motivated as well by True Parents declarations of tribal and national messiahship. And a Pentecost of a certain type did occur. Members, themselves, began conducting pre-Blessings, dispensing holy wine, sprinkling holy water, even directing modified indemnity stick ceremonies. All of this was quickly authorized by movement leaders who, far from resisting a loss of prerogative, felt as though they had been rescued.
The question is whether what was true in 29 CE and 1997 is equally, or more true in 2013. True Mother, our Holy Spirit, has called upon the Unification Church to be a "living and breathing church … spontaneous, creative and dynamic … unrestricted by numbers or systems." That sounds not unlike the situation of early Christianity. Unificationists need to decide whether they will persevere as disciples of a routinized, mildly-reformist sect or breakthrough as apostles of a world-transforming religious and social movement.