| | |
| --- | --- |
| | The Words of the Hong Family |
Armament Campaign for Victorious Unification over Communism
Yun Pyo Hong
February 10, 1972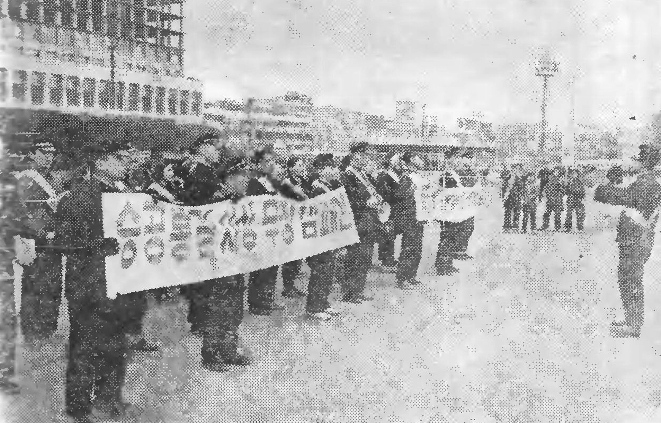 Students demonstrate at the Seoul Station Plaza.
Resolved at the nation-wide presidents conference of the Sunghwa Students Association, the Sunghwa Students Groups consisting of 50 members each made the armament campaign for the victorious unification over communism throughout the South Korea with placards "Let's Protect the Unification Front!" lifted up during the period between January 10th and February 10th.
In Seoul, they developed the campaign at the main parts -- The Seoul Station, The National Theatre (Myungdong), Seoul Play Ground and Sejong-ro (near the Government Office) under the leadership of Chief Yun Pyo Hong, Student Division, HSA.