| | |
| --- | --- |
| | The Words of the Hong Family |
Master speaks at the 7th General Meeting of Sunghwa Students
Yun Pyo Hong
August 19 -- 22, 1971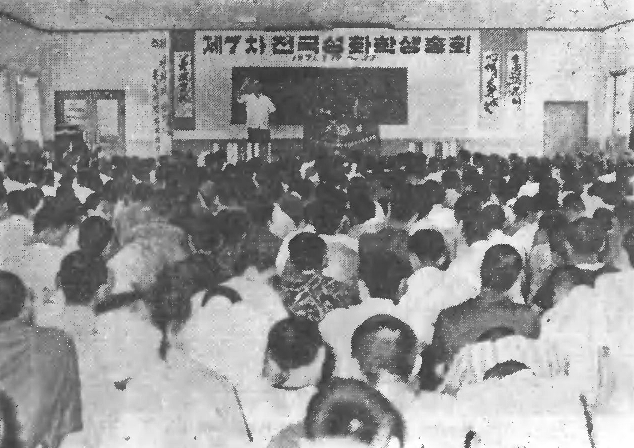 Master is encouraging student members.
During the period between August 19th and August 22nd, there gathered 560 middle and high school students from all over the country for the 7th General Meeting of Sunghwa Students at the Training Center under the supervision of the Student Department, HSA with Mr. Yun Pyo Hong, chief of student division in the chair.
Our Leader encouraged and delivered speech on the subject "True Young Generation", and special lecture of the theories for Victory Over Communism by Mr. Yong Suk Choi and of religious life by Rev. Yo-han Lee followed. For the activity of the latter part of this year, the students made resolution to develop consolidated promulgation making use of the nation-wide system.