| | |
| --- | --- |
| | The Words of the Fleischman Family |
IRFF Upgrades Hospitals in Senegal
Justin Fleischman
September 1986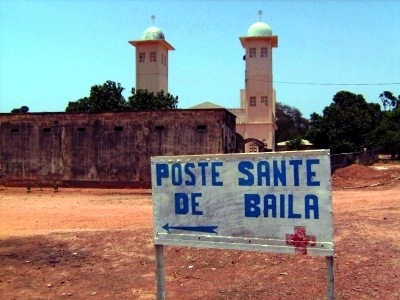 Working in cooperation with Senegal's Ministry of Social Development and the mayor of the capital city of Dakar, IRFF has recently succeeded in shipping a large amount of equipment from New York to refurbish and upgrade Dakar's clinic and hospital facilities. Justin Fleischman, the IRFF representative in Senegal, has been responsible for coordinating and overseeing the project.
IRFF began by sending letters to 70 different hospitals in the New York City and Hudson Valley areas requesting donations of used equipment. Ten of them were able to contribute, and altogether their gifts amounted to thousands of dollars in value.
Although the equipment is somewhat outdated according to current American standards, it is much more advanced than what Senegal now has, and is of great benefit to the people of Dakar. The equipment is basic and not of a type which requires more resources (like electricity) or technical know-how than the Senegalese can provide on their own.
The mayor of Dakar is very appreciative of the sincere efforts of IRFF and our church missionaries to help his city and his country. He is planning a special television program to inform the public of their work, to dedicate the new equipment, and to express his thanks.