| | |
| --- | --- |
| | The Words of the Cooper Family |
The problem with blood brothers
Simon Cooper
March 5, 2013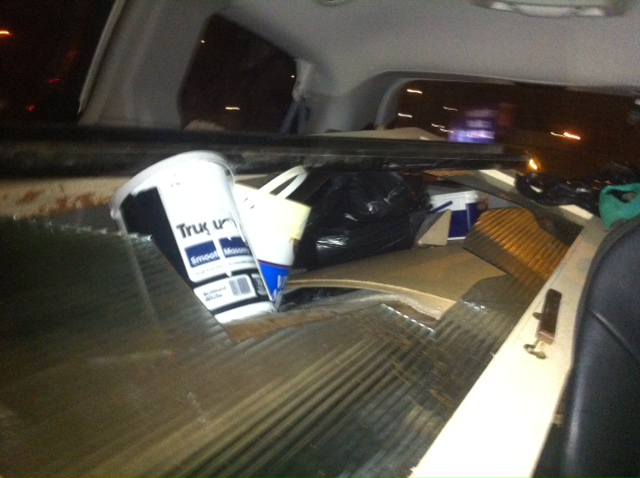 Have you ever noticed it can sometimes be easier to serve/help a total stranger or someone from outside your immediate family than those you grew up with as a child?
We talk about 'love your neighbor', but it can often be a greater challenge to maintain patience, generosity and perspective with one's actual siblings.
I have such a relative who asked me recently to help him out with something. He rents out his house in Brixton since he moved up to 'higher ground' in Highgate near Hampstead Heath. Quite a view over London from the top room.
His tenants down in Brixton wanted some 'stuff' removed from the cellar that he had left behind, and he wanted to see if I could drive across to South London and help him with the use of my vehicle. He has been happy without a car recently, partly due to his green convictions, although he is planning to buy one.
Eventually it happens, I have Damon with me. We are in Brixton. He arrives, after us, of course. But he arrives and we knock on the door and start bringing up what seems like an endless supply of junk from the cellar: broken glass doors, carpet cut offs, shelves, old paint pots, an old fireplace that weighs a ton, bust roller blinds, bits of wood, etc. You get the picture.
We arrived at 5.45 pm Sunday evening, it is now 7.30 pm. We eventually get it all in my Chrysler van. There are some paint pots that I request are put in bin liners because they are leaking …and I noticed my willingness waining. I am wondering why he didn't pay someone to do this job for him.
As we drive off, v slowly, with the van full, I have to explain why I cannot drop him off in Highgate, it's just not really on the way… so he jumps out to catch a tube, and says something vague about calling to arrange going to the dump. The reality is I will be taking it to the dump near my house first thing in the morning because we need the car empty for use by mid-morning…obviously.
As we head back to West London, I say to Damon: 'I hope you'll help your younger brothers out like this when you get older'. I don't think I sound particularly convincing.
He looks at me, warily. "I think I'll tell them to get a car Dad."
I take out a £10 note from my pocket and give it to Damon as we drive and say thank you for all his help and for not making a fuss when he hadn't been given much warning about the job. He wasn't expecting it which is nice.
Monday morning. I arrive at the dump and mention that I have brought this load from Brixton. I obviously don't understand dump rules.
Am told will need to weigh the vehicle and pay for it. Call my brother. He is horrified at the thought of paying for it. "Isn't this what we pay our council taxes for?!" He tells me to come over to Highgate with it, and then he can help me unload. I reply: Why don't you come over here? It continues like that for a while.
I end the call. And a flurry of texts follow on from him: "they should pay you for the fireplace, its good scrap metal" etc. In the end I am told if I have some ID I can dump for free. Driving license has wrong address, Gas bill is not sufficient. A phone bill of bank statement is requested. So I go home well aware that all these things arrive digitally now, and my printer is still not responding to my efforts to fix it. I get down on the kitchen floor and set about trying to fix the printer again. My patience and generosity have been spent. I vow never to get myself into this situation again.
And eventually…I manage it! I find a hidden trap door in the printer, and with almost no wiggle room manage to get my hand in and discover the offending scrap of paper. The tide is turning. I have not only fixed the printer but can now print a phone bill. And before long I am back at the dump unloading according to the different categories of general, metal, carpet, bricks and mortar, plastics, etc.
And as I drive home I tell myself; 'it's worth it. I love him, despite everything, and I know he loves me too, in his own weird way' Despite the brotherly turmoil and the little fights along the way, and the stupid things we say to each other.
I get home to an email expressing his thanks. And I realize there is something I want him to do…to reply to an email I forwarded to him from a friend. I remind him. Let's see….
This is all pretty petty stuff, but it maybe helps to show why it is so hard sometimes for families to resolve conflict and just accept each other, as they are. To treat their family like they would their neighbor.