| | |
| --- | --- |
| | The Words of the Cooper Family |
A hopeful and beautiful changeover ceremony
Simon Cooper
June 6, 2011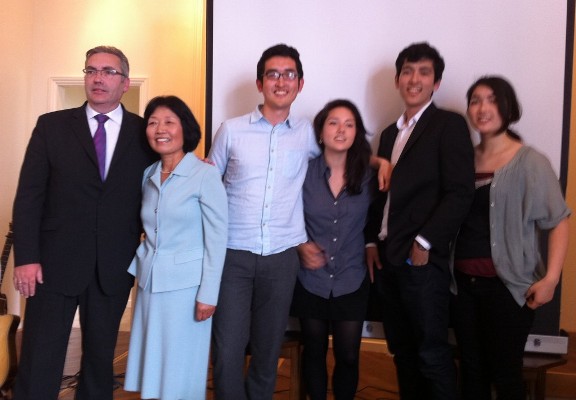 David and Kyung Ja with some of their family
Just over a week ago. We held a very hopeful and beautiful ceremony in our Bromley community.
It was the first time in our European Movement that someone who has come to their faith as a second generation has taken up a pastoral role for one of our communities.
Bromley is one of our 10 largest communities in Europe, and has become so under the sincere and skilled leadership of David and Kyung Ja Hanna. David Hanna who is continuing as our UK Education Director has recently been asked by our European HQs to take up a role to develop a European Education Department.
We put out an advertisement for the position of Bromley pastor and Matthew Huish was one of the people who responded. He has already been supporting David as assistant pastor for several months and was asked by the community and our UK headquarters to take up the position as the new pastor together with his wife, Natasha.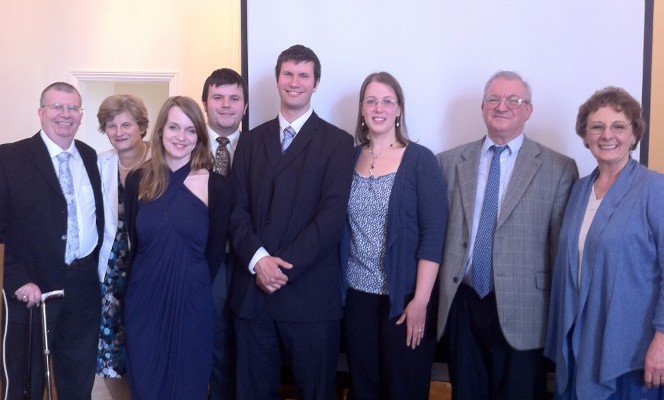 Matthew and Natasha together with some of their family
From our UK HQs we want to say a big thank you to David and Kyung Ja for all their inspired work in Bromley and we are happy that they will be staying on in the neighborhood continuing to play an active part in the local community.
We would also like to offer our best wishes for Matthew and Natasha Huish who will be taking up a new and exciting mission and vocation as the pastor and couple leading the Bromley congregation. We pray for their family and that their experience in the new role can be an uplifting and joyful one.