| | |
| --- | --- |
| | The Words of the Cooper Family |
49th Day of All Things at 43LG
Simon Cooper
June 3, 2011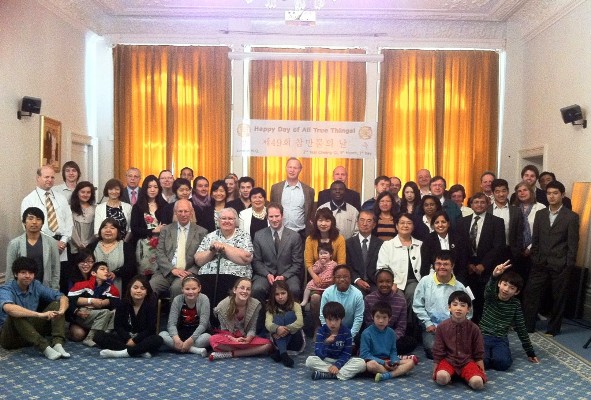 Main reflection for me was: we should set up a holy day committee in our local community to help develop our tradition, and that I need to understand more about preparation. We read from the new Youth Dept. Zine, and Father's words on planting your dreams carefully because what you plant will determine what fruit you will bare.
We also read from Jonathan Sacks' book Future Tense and his thoughts on how religion and faith grows in strength when it requires effort and commitment. Principled stuff. Anyhow, once again, my commitment is that come our next holy day, we will be better prepared.
Here is a nice picture of those from our community who could make it for the 7 am pledge service.