| | |
| --- | --- |
| | The Words of the Cooper Family |
Mind Body United… everyone looking sharp
Simon Cooper
July 13, 2010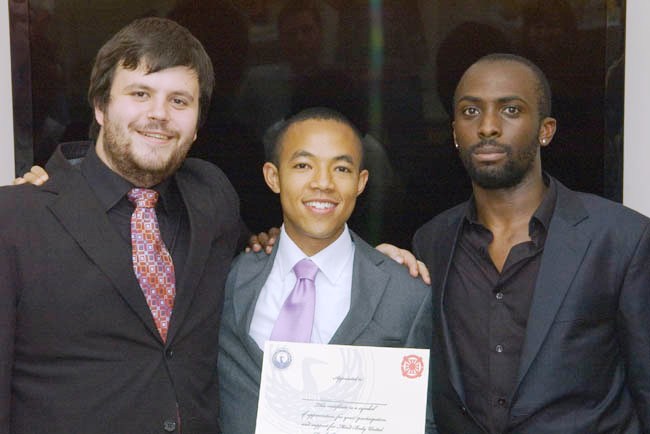 Recently the squad of our community football team, Mind Body United met up with their coach / manager, Steven Huish, and team chairman, Chigo Ahunanya, for an end of season party and ceremony. Each player, even those who only made a couple of showings… like myself, received a beautiful certificate and the chance to take a picture with Stevoand Chigo.
We had the player of the year award which went to Seijin Thomas for his all round skill, commitment and team work.
Big congratulations to all the staff and team members who made the launch year for MBU a real adventure. They go into a new season this autumn with a level of trust, commitment, skill, and team spirit that will only result in them moving up the league table.
As a team they even walked away with some league silver ware winning best sportsmanship of the year award. This is significant because part of the team's mission statement involves team members being role models for other young people. Next season they've got their eye on a few other trophies.