| | |
| --- | --- |
| | The Words of the Cooper Family |
Waiting For The Baby
Chieko Cooper
March 17, 2010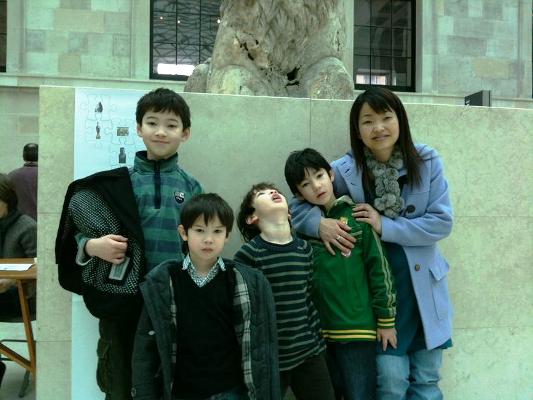 Tuesday 9th March:
My due date is next Wednesday but I am expecting the baby to come this Friday because this Wednesday and Thursday is not so practical for our schedule. I just want to be back to a normal state so I don't need to make a determination to stand up again after sitting down. Last two weeks were quite tough in that sense.
This pregnancy I received lots of blessing from lots of people especially from children's classmates' parents. They are all really excited about the baby.
I was a super healthy eater in the last 9 months and only ate out 4 times, once in McDonald's, twice Chinese, and once Simon took me to the River Cafe. I cooked really healthy meals everyday for 9 months.
Wednesday 17th March
I just need to do one more load of laundry and just go and buy and prepare a birthday present for one of kids' friend's party, all these kind of practical things….I just want it to be quick now, don't want to wait longer. However, this afternoon, I went to the hospital and it looks like we have another week or so to wait until the baby is born.
I thought it was going to come much earlier. …my life is good, there is always a lot to laugh about with Simon, especially about the kids and all the things they say and do.
We still haven't found a name.
Planning to start writing more often, if Simon helps me.