| | |
| --- | --- |
| | The Words of the Cooper Family |
A Big Thank You
Simon Cooper
March 11, 2010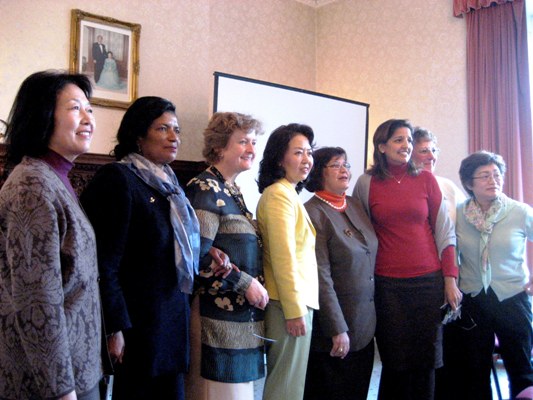 Over the six months since True Parents have been giving the grace of the cosmic blessing from October 09 we have begun to do more again as a community to share the marriage blessing that can be received through True Parents. We made a target to reach 120 couples. We also wanted to do more to provide educational content so that people could catch a profound insight into the value of the ceremony.
We were able to be successful in this effort and ceremonies tool place across most of our communities and you may have seen the reports and testimonies in the news blog. So many people had deep experiences as they went through the program.
To make that happen took a lot of devotion, personal care, and logistical support from a wide range of church members. If you are one of the people who brought friends, helped to prepare the ceremony, taught, took pictures, filmed, organized the refreshments, supported financially, and etc, then please know that you were part of something that, brought blessing to a lot of people, brought joy to God and helped develop His providence in the UK.
A big part of bringing people to True Parents is really about having genuine friendships that give us the opportunity to share freely and deeply about the value of the marriage blessing. A lot of the women in our community who are active members of the WFWP played a big role in inviting people, and we would have been way off reaching 120 couples without them. Thank you, sisters! And especially we can learn from them the power of small groups (I guess they call them coffee mornings.)