| | |
| --- | --- |
| | The Words of the Cooper Family |
Lancaster Gate HQs news flash (trivia): Hetty joins the team.
Simon Cooper
November 26, 2009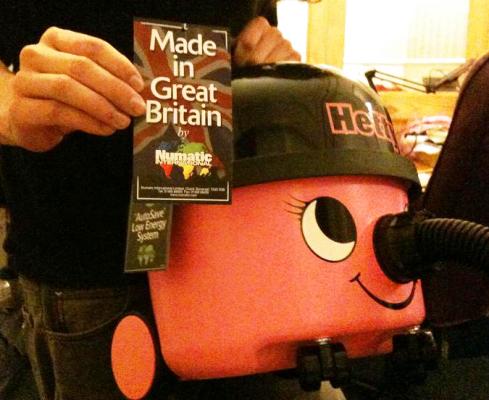 As we were preparing for the holy day recently we became painfully aware of how the LG Henry was on its last legs, or wheels, and we needed the floor cleaned asap. We had a little executive meeting, David F., Reamonn, and myself. We made a bold decision to try something new, chose our model, and asked one of the congregation near by if they could pop past Argos and pick up the vacuum cleaner. Marshal De Souza as so often was kind and helped out, and within two hours we had a new edition to our HQs team:
She has an extra turbo mode, and eyelashes. And also we can do our bit for the British economy as she is made in GB:
And finally Reamonn had some fun trying to hang glide in the office with some of the spare parts:
As you can see… it's not all work, work, work in HQs! some pretty exciting distractions.
…not sure if Henry and Hetty received the blessing, need to check up on that one.